I've touched a little bit on the novel
here
way back, so just a heads up.
Story begins a thousand years before Hyouketsu Kyoukai no Eden, if I'm not wrong. It's set after Tasogare-iro no Uta Tsukai though. Vol 1 of the series is finally fan translated some time ago. Kadokawa TW, I'll be waiting for you to bring the series over. Really. I'll even buy 2 copies of each volume, 1 for keepsake and 1 for reading. That's the least I can do for my waifu......
Ahem. back on topic. Fukanzen Ilis is actually the first series by Sazane Kei to adopt a first-person narrative (Nagi, our male MC, is the one with honour of describing how cute my dear Ilis is). Kind of surprised, but he did a pretty good job.
Deeper into the story. It seems like shinryoku did not actually exist at that time. The only way humans could fight against the Yuugenshu were actually via Divine Mechs blessed with powers given to them by the Forbidden Crystal. Interestingly, one of the Divine Mech, the "Sword Emperor" goes under the name of Heckt Magna.
Our MC, Nagi, found Ilis damaged at a junkyard. He originally picked her up with the intention of repairing her to showcase his engineering skills as well as to get himself a maid android, but he never thought she was originally a military android (and that makes it illegal for him to "possess" her). So Ilis, with her systems originally tuned for military needs, turns out to be a total disaster when it comes to housework. But in order to make Nagi happy, our dear little Ilis tried her best to improve herself, and lots of hnng ensued.
Interestingly, Ilis is not given her divine powers right at the beginning. I won't really go much into details about that though.
I've mentioned this before, but I am a sucker for sentient mechs, and the great thing about this series is that Ilis is not the only sentient mech in the story. There's also Michael, a tsundere twintail DFC android who has obtained the human rights. Yum. Also, she used to be a military android as well.
Another interesting thing to note: Nagi's military instructor is actually a lady named as "Yumelda". It's not known if she's related to the instructor in Hyouketsu Kyoukai though.
I quite like the first volume. The change of writing style's fresh, and Sazane Kei still did a pretty good job with the world construction. The combat scene, his typical weakness, is actually pretty decent this time round.
Kasukabe Akira did a great job with the illustrations, as usual. So I'll just post a few more.
Cover of volume 2. Why is she so perfect?
Coloured image of Michael and Ilis.
This girl here is the classmate of Nagi, and she has a crush on him. She's the sniper, if I my memory serves me right.
Oh the things I'll do to the two androids.
Why is she so perfect?
Why is she so perfect?
The cover featuring the other two girls.
Ilis with a big fucking gun. Why is she so perfect?
Hello Shouten.
Well enough of the image spam.
On the side note, I was browsing through chapter six of the Hyouketsu Kyoukai manga, and I saw these two really neat Ymy pictures. My only problem is the pixellated quality. Then again, China and quality do not usually go hand-in-hand with one another, but still. Tried reverse image searching in hopes of some better quality images, but no luck. Oh well, I'll just post them here as well.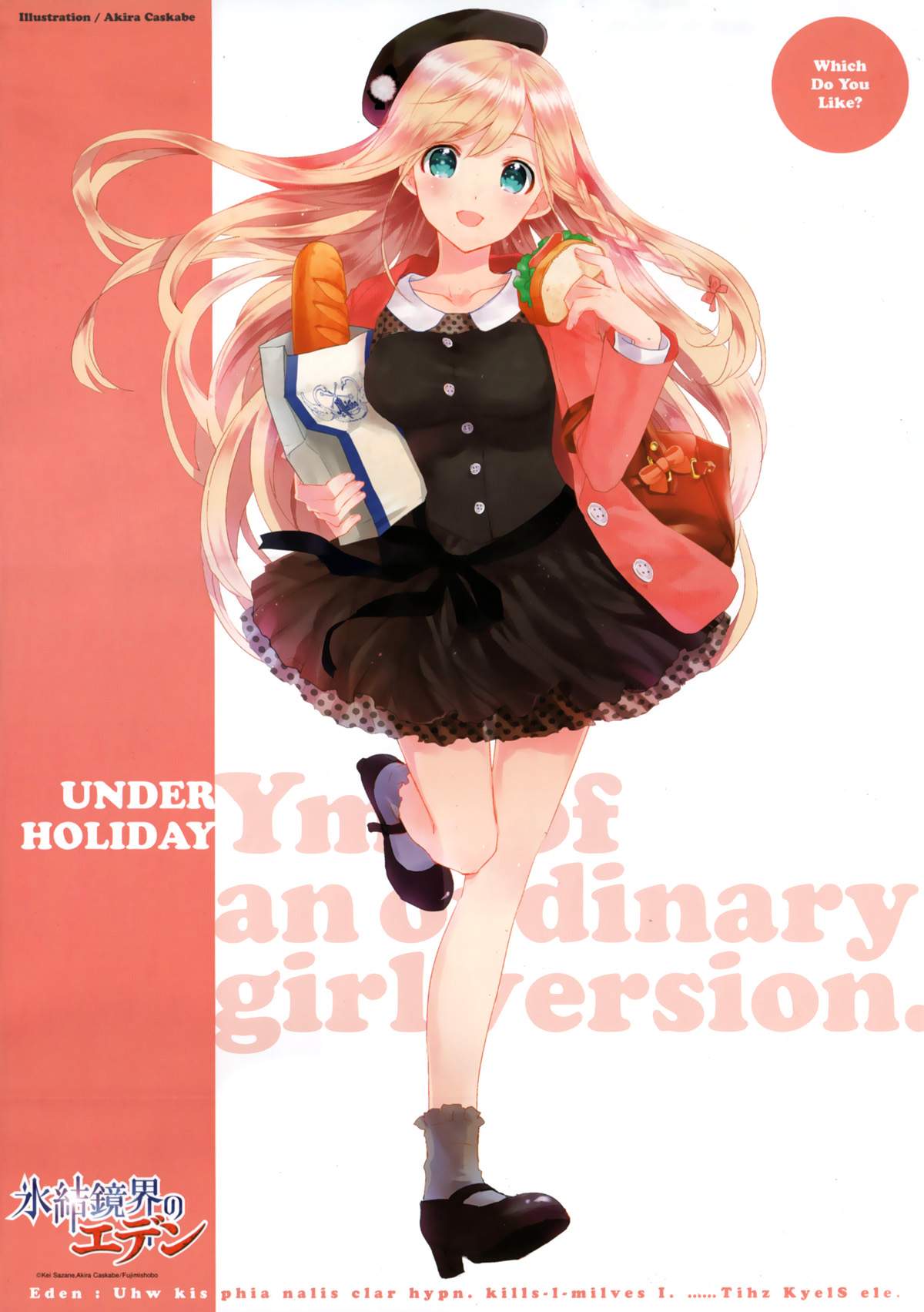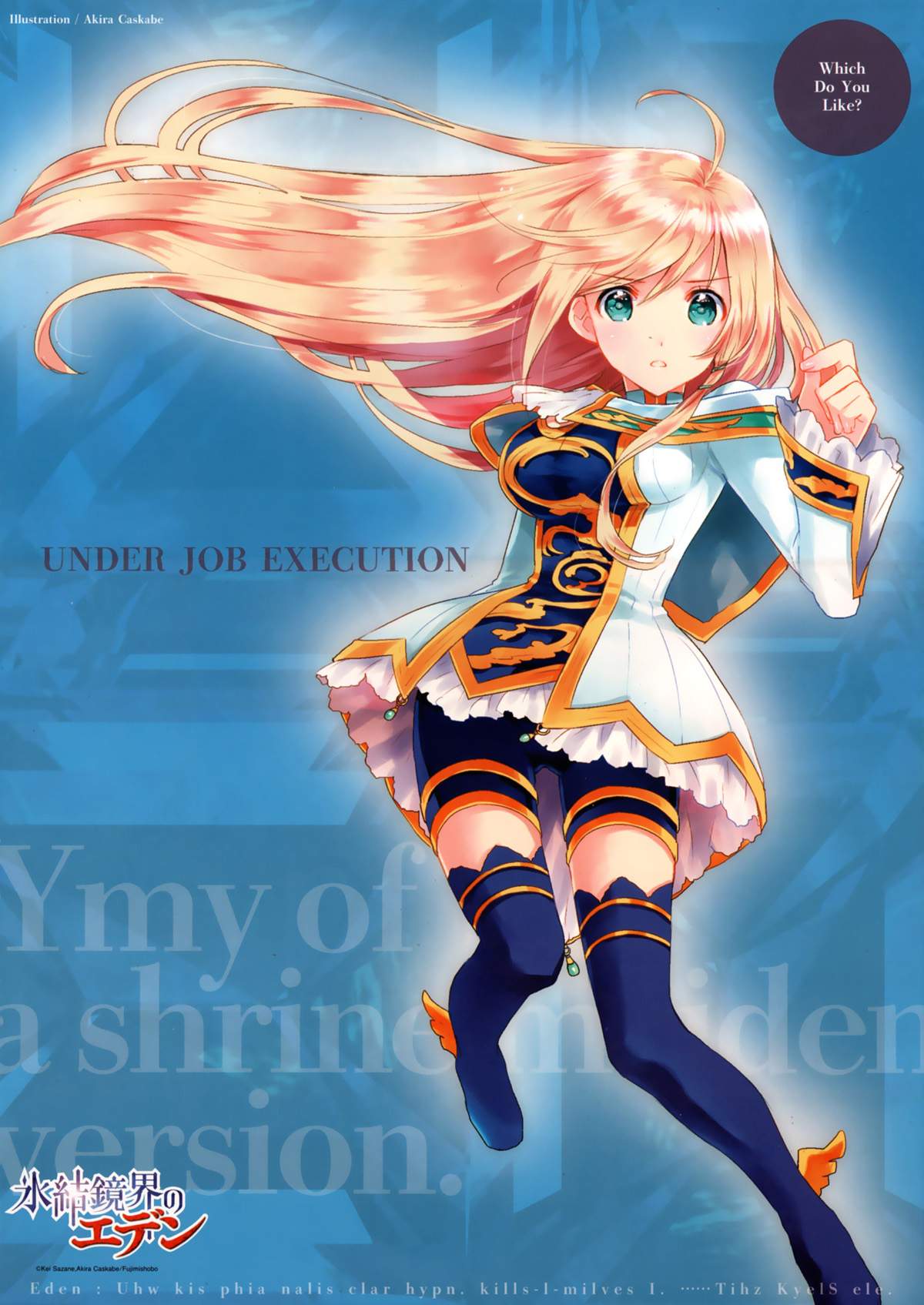 Caskake Akira. I never expect them to spell it that way. Oh well.

Finally, before I end, I read somewhere that the whole universe will comprise of four volumes. Can't remember where I saw it or whether it is true, but I guess we've got more things to expect from Sazane Kei.